Ultraviolet Pass / Visible Light Block Filters
Our XNite330nm filter has a peak transmission at 330nm at 85%. The XNite330nm transmits at 50% at 270nm and 375nm.
Our XNiteBP1 filter is a 11 layer vapor deposition coated filter designed to pass UV and visible light and block the 725nm hump in the 330nm glass. The XNiteBP1 filter solves the infrared problem plaguing UV pass filters. UV glass almost always has an infrared transmission frequency making true UV photography very difficult. This is an especially big problem for digital cameras which have CCD's very sensitive in the 725nm region.
By combining the two filters, the UV photographer will be able to capture true UV pictures.
330nm Filter Bandpass BP1 Filter


The XNite330nm is most similar to the Wratten 18A which has a peak at 350nm and transmits at 50% at 320nm and 380nm.
Humans see from about 400nm to 750nm. The XNite330nm has a slight peak at 720nm so a small amount of visual light and infrared light pass through the filter.
Insects view their world primarily in the UV range. Hence, flowers look different under UV than under visible light than under IR light. UV filters are also used by forensic experts to find traces of writing invisible to the human eye. Sometimes this is done by directly photographing with a UV light. Sometimes this is done using a UV pass / visible light block filter like our XNite330nm on a flash while using an IR filter on the camera.
We have tested the combination of the 330nm filter and the BP1 filter to see if we could see common invisible ink (longwave fluorescing) such as used for hand stamps, security control and such. Under sunlight, we were able to see the ink, though the camera sensitivity was not great in the UV range.
330nm and BP1 filter to see invisible ink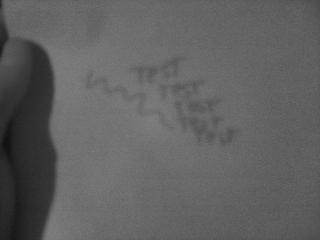 The written words visible in this shot are completely invisible to the human eye normally. The writing could also be seen by illuminating under a 365 - 400nm light (blacklight).
Below are some outdoor pictures taken on a cold, autumn day using our modified IR enabled Sony DSC-F717 digital camera.
Normal picture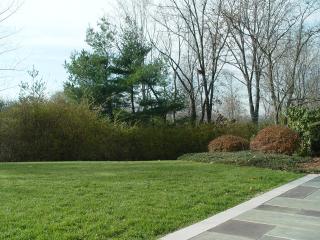 330nm filter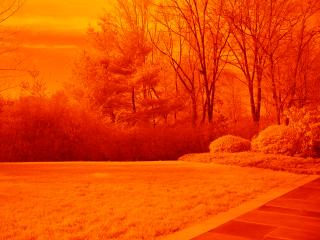 330nm and BP1 filter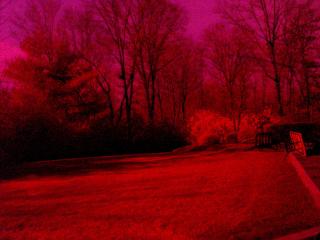 330nm and BP1 filter in B&W conversion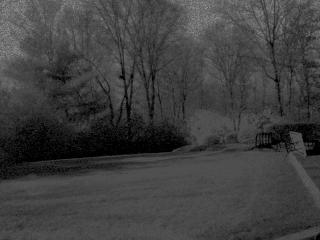 Quantity XNiteBP158: X-Nite Band Pass 320nm-670nm Filter in 58mm $125.00


Quantity XNiteUVR67: X-Nite Ultraviolet UVR Filter in 67mm Diameter x 2.2mm Thick $145.00










Related Shortwave Products